MAECI begins 2nd Farm project in Añisoc Province of Equatorial Guinea
February 22, 2011
Published by EquatorialGuineaonline.com
www.equatorialguineaonline.com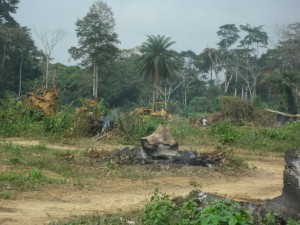 Management and Economic Consulting, Inc. (MAECI) began clearing of 30 hectares of forest in the province of Añisoc.   Añisoc is a town in Equatorial Guinea. It is located in Wele-Nzas Province and has a (2008 est.) population of 12.705.
This location is the 2nd agriculture project of a 9 location contract signed in 2010.  MAECI started the deforestation process in November of 2010.  Once the clearing is completed, MAECI will begin to plant a variety of vegetables and fruits.  The first planting season will take place in September. 
The Añisoc Farm will be an Organic farm and  100% efficient (no waste) program.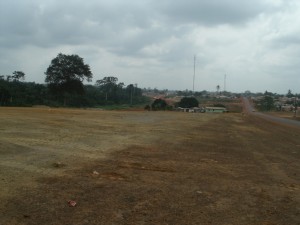 This project is a part of the Green Revolution that has been supported and invested in by the Government of Equatorial Guinea and soon the country will reach an unprecedented level of self-sufficiency in food production, using revenue from its oil sector, because of a bold approach to revamping driven by Minister of State, Minister of Agriculture and Forests H.E. Teodoro NGUEMA OBIANG MANGUE
The Green Revolution, and it is borne out of a three-step assessment of the E.G.'s Food, Agriculture and Economic challenges and opportunities. President Obiang Nguema Mbasogo outline the vision in 2007.