posted by www.equatorialguineaonline.com – July 21st, 2013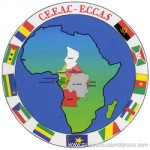 On July 10, the ten member countries of the Organization of Central African States (ECCAS) signed an agreement to implement the common agricultural policy, as stated in the communiqué sent by the office of this institution. The signing also took place in the presence of United Nations officials and the Vice Secretary-General of the ECCAS, Clotilde Nizigama.
The adoption of this agreement comes within the framework of regional planning and coordination in the agricultural sector in Central Africa. It also signifies the adhesion of various stakeholders: for example, along with the ECCAS, the specialized regional technical institutions, farmers' organizations and civil society, among others.
The agreement includes the application of the Member States of the increased level of public investment, especially for irrigation and the development of the use of fertilizer.
Similarly, this agreement also promotes the participation of the private sector and improving the incentives for small producers, medium and large farms, etc.
The ECCAS is composed by 10 member states, which are Angola, Burundi, Cameroon, Central African Republic, Congo Brazzaville, Democratic Republic of Congo, Gabon, Equatorial Guinea, Sao Tome and Principe and Chad.