posted by www.equatorialguineaonline.com February 20th, 2012
Keeper training with Doncaster to keep his fitness levels up
By Chris Galea.   Last Updated: February 20, 2012 1:08pm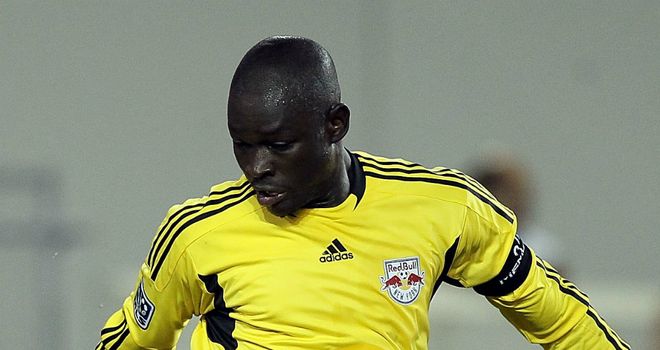 Bouna Coundoul: Senegal goalkeeper is training with Doncaster as he looks to move to Europe
Npower Championship Winner

Top Goalscorer

£10 Free Bet
Senegal international goalkeeper Bouna Coundoul is eager to seal a move to Europe after making his name in Major League Soccer.
The 29-year-old is currently training with Doncaster Rovers
to maintain his fitness levels after Senegal's early exit from the Africa Cup of Nations last month.
Coundoul featured in two games for Senegal in Gabon and Equatorial Guinea, and says that he hopes to join his fellow team-mates in England following his release from New York Red Bulls.
"I've just come here to get some training done and get myself ready again because I haven't played for three weeks or so now," Coundoul told Sky Sports.
Great condition
"We have a lot of quality in our team and did very well in the qualifiers, but we just didn't click in the African Cup of Nations and once you've lost your opening game it is always going to be tough to do well in the competition.
"Obviously, losing all three games and falling at the first hurdle isn't what you expect from the Senegalese national team, but things like that happen in major international competitions.
"I'm hoping, praying and doing all I can do to earn a contract in Europe so that I can start another chapter in my career.
"Playing in America was great, but Europe is where everybody wants to play football and I can't wait to be a part of it.
"Right now, it is just simply training and if any club can come to me with something more concrete I don't mind signing, but I just need to get back into the swing of things following the African Cup of Nations.
"I'm still in great condition and would be ready to play almost immediately, but this spell at Doncaster will help keep me ticking over until a club comes in for me.
"I wouldn't mind playing in the Premier League, Championship or even League One to be honest because I just need to start playing somewhere to expose myself to the European market.
"I want to sign somewhere and help them gain success and promotions.
"All I know is football and I love playing the game and helping teams out, whether I'm in the side or not."