Posted by www.equatorialguineaonline.com – March 26th, 2013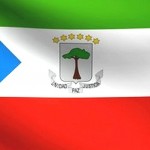 With the attendance of the Vice Presidents of the Republic, the Equatorial Guinean Head of State, H.E. Obiang Nguema Mbasogo, chaired on Friday, March 22, the second meeting of the Council of Ministers that was held in the country during this year 2013, and during which ten items were studied that were included on the agenda.
In addition to the introductory items which were the Reading and Approval of the Minutes of the previous meeting and the Summary Report presented by the Prime Minister of the Government for Administrative Coordination, the Draft Decree was also highlighted which dissolves the House of Representatives and the City Councils and Calls for General Elections for the House of Representatives, the Senate and the Municipalities. It is the step prior to the calling of the elections by means of a decree which will be issued in a few days.
Also reviewed were the Draft Decree which regulates the Applicable Tariffs of Petroleum Products in Equatorial Guinea; the Draft Decree which creates the National Center for Computerization of the Public Administration and the Draft Decree by which the date of June 5 is declared the Day of Reconciliation and National Solidarity.
At this same meeting, the Council of Ministers also analyzed the Report of the Installation Project of the Television Company of the Popular Republic of China in Equatorial Guinea, the Justification of the Current Revenues of the months of December 2012 and January 2013, as well as the item of Other Matters.