Published by www.equatorialguineaonline.com – October 21st, 2013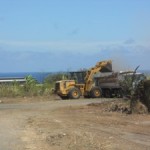 In September the government of Equatorial Guinea approved a 5 megawatt solar project submitted by MAECI Solar, a division of Management and Economic Consulting, Inc. (MAECI) of the United States.  The project was developed in collaboration with Wise Power Systems International, located in Wilmington, Delaware.
The Annobon Island solar project is historic in that it will be the largest self -sufficient solar project on the continent of Africa, and one of the largest in the world to date.  The solar installation will supply enough electricity to handle 100% of the current demand, and enough capacity for future expansion.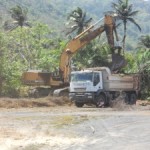 MAECI Solar has begun the excavation process on the island.  Excavation will take place in three strategic locations on the island, the airport, Hotel Annobon and the top of Quioveo Mountain.
Once the excavation process is complete, the installation of the solar units will begin.  MAECI Solar will employ several residents of Annobon Island.  These employees will assist with various parts of the project, including transportation and assembly.  MAECI Solar will train 10 or more residents of the island on the solar technology being installed, so that they can maintain the installation in the future.
As stated in our past articles, this project supports President Obiang's "National Economic Development Plan" adopted in November 2007 at the Second National Economic "Horizon 2020" Conference.  The key strategies and reforms necessary for Equatorial Guinea to take advantage of its unique opportunity is to use its nonrenewable oil wealth to foster the wellbeing of its population and future generations.
Notice: Reproduction of all or part of this article or the images contained in it must always be done mentioning its source (Equatorialguineaonline.com).