Posted by www.equatorialguineaonline.com
December 24th, 2015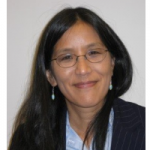 Julie Furuta-Toy currently is enjoying the holidays at her home in Wapiti, but when the new year begins she will travel to Equatorial Guinea to serve as U.S. ambassador.
Furuta-Toy, 55, was unanimously confirmed by the Senate as the Ambassador to the Republic of Equatorial Guinea on Oct. 22. She was sworn in Nov. 23.
"It's an honor to be nominated to be an ambassador and to go out and represent the U.S. in any country," she said.
Furuta-Toy followed her husband Steve Toy into the U.S. Foreign Service. He joined in 1984 and she followed two years later. They served together until 2009 but remained stationed near each other until his retirement in 2011.
Toy had always wanted to live near the Rocky Mountains and began searching for the perfect home shortly after retirement. The couple found it near Wapiti in 2012 along the Shoshone River and about 30 miles from Yellowstone National Park.
"We've always gone to different national parks but kept coming back to Yellowstone," she said. "The nature in Wyoming can't be beat. One of the things we do best in this country is our national parks."
Furuta-Toy spent much of last summer in Wapiti and tries to get back a few times each year.
"I enjoy hiking around our place," she said.
Toy lives in Wapiti full time but the couple usually meet somewhere every three to four months. They have two adult children.
Furuta-Toy earned a B.A. from the University of California-Riverside in 1981 and an M.A. from Indiana University-Bloomington in 1984. Later she received an M.S. from the National Defense University in 2004.
During a 29-year career in the Foreign Service she has worked in Oslo, Norway; Ghana, Africa; Moscow, Russia; Mumbai, India; Port-au-Prince, Haiti; and Manila, Philippines. She speaks Spanish and Russian.
"It's a great career and has given me the opportunity to move around the world and see how people relate to each other," she said.
Each posting lasts about 3-4 years.
"Every time I move it's a culture shock," she said. "The actual moving part is the part I hate. There's always a box that I wonder why I packed and shipped.
"Every country handles things differently. About six months in I take a step back and look at what is striking now that I didn't see before."
She's also served in the Department's Bureau of Consular Affairs as director in both the Office of Children's Issues and the Office of Public and Diplomatic Liaison. In Washington, she has served in the Bureau of International Narcotics and Law Enforcement Affairs and in the Bureau of Personnel.
"Becoming an ambassador is not something I thought I'd be doing when I went in [to the Foreign Service]," she said.
Ambassadors are nominated by the President and must be confirmed by the Senate.
"It was nerve-racking going up in front of the Senate because it's not something you do every day, but it was a fun experience," she said.
Furuta-Toy said she was pleased to meet both of Wyoming's senators. She met Sen. John Barrasso on Oct. 1 at her confirmation hearing with the Senate Foreign Relations' Subcommittee on African Affairs. Barrasso serves on the committee. She visited with Mike Enzi before the hearing.
"I was able to talk about my skills as a Foreign Service officer and my relationship with Wyoming," she said.
Since she was confirmed she has been busy preparing for her new position by speaking with agencies that do business in Equatorial Guinea and finding out what their concerns are.
As ambassador she will focus on the bilateral relationship between the U.S. and Equatorial Guinea, ensuring American citizens and businesses are afforded rights.
"I'll be making sure to maintain our relations to advance the goals we have," she said. "I'll also make sure we understand what the country has as its goals."
She ensures American officers serving in the embassy are secure and able to conduct U.S. business as well.
When she arrives Furuta-Toy will present her credentials, which include a letter from President Obama, to the government. Once her credentials are accepted she can begin work. The posting lasts three years.