By KATE OBODO
As the 2011 Women's  World Cup draws nearer, Super Falcons coach, Eucharia Uche says   preparation for the big competition has just  began, as they are out  scouting for new players that will beef up the team.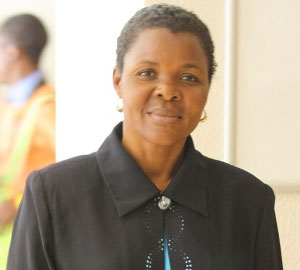 Uche Eucharia 
In chat with the former Falcons striker, Uche  said the purposes for  the exercise is to get more players in the team  especially those  that are good, with the intention of  knowing   their capability and to see if they can perform very well before the event starts. She also, stressed the need for good outing as she said is their major target.
"No doubt, the 2011 Female World in Germany is not going to be child's that is why we are doing our best and planning big for the competition especially ensuring that the players we are  will carry will be 100 percent.
"Now, we are scouting for news players that we make up the team for the World Cup. We are trying to scout for players especially those players that were not in the AWC.
Once we get them will emerge them with the old player before the commencement of training and we hope to get the best. And I believe something good will come out from it," Uche said.
Meanwhile, Uche will be under going a month course in Europe as part of the team's preparation for the forthcoming FIFA Women World Cup finals.
The Falcon are representing African alongside Equatorial Guinea at championship are  drawn with the host Germany, France and Canada in Group A.